Talanx is one of Germany's largest investors in wind turbines, both onshore and offshore. It has a total of 21 wind farms in its portfolio, three of which are out at sea. Talanx was also involved in the financing of the first offshore wind farm to use a green bond – "Gode Wind 1" in Germany's North Sea. In 2017, the company again acted as lead manager for a bond pitched at institutional investors and banks for the successor project, "Borkum Riffgrund 2". In 2020, Talanx's infrastructure specialists contributed their expertise to the partial financing of the "Hohe See" and "Albatros" wind farms, coordinating a green bond for Germany's largest offshore wind farm project. All three finance projects, which have a total volume in excess of €1.9 billion, meet independently audited green bond standards.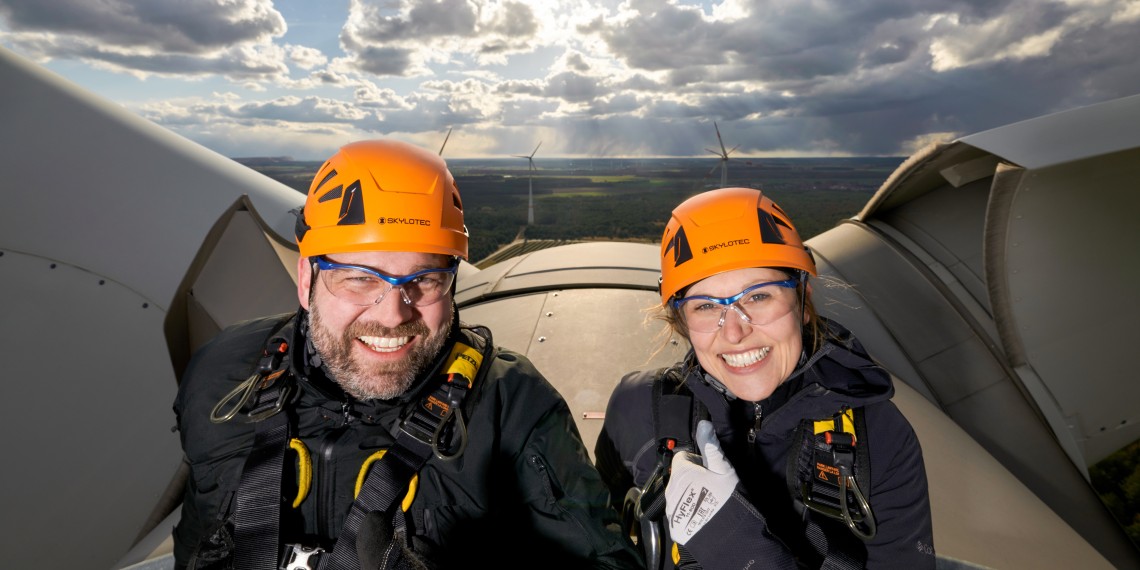 The Talanx Group's Agility Campus is a broad-based initiative that is designed to continue driving forward the use of agility both as a state of mind and as a way of working, and to anchor it for the long term throughout the Company. An agile organisation never stops learning and aims to be customer oriented, improve its service offering and ensure profitable growth. The Agility Campus offers employees and managers a variety of workshops run by trainers and experienced in-house specialists on developing a basic understanding of agility, acquiring the necessary methodological skills and sharing experiences with other areas of the Company.
Munich-based BayWa is responsible for managing technical operations at Talanx's wind farms. The company's control centre in the Bavarian capital manages roughly 1,000 wind turbines in Europe – including the ones belonging to Talanx.Moving columns of figures – produced by dedicated wind and solar software systems – advance across a huge wall monitor, while bar charts offset in blue are generated and colourful swirls indicate wind and weather. Engineers monitor developments closely. 24/7, 365 days a year, in a rolling shift system together with colleagues in Edinburgh and Bangkok. "Our job is to minimise turbine downtime", says Matthias Walter-Hobelmann, who happens to be on duty in the control centre. He acts as the linchpin between technicians, network operators and maintenance crews.
Such coordination is particularly vital in winter, when there is a lot of snow and ice around. And in spring and autumn, when cranes are migrating, red kites circle in some areas and bats flit around in the dusk. Birdwatchers and farmers observe the wildlife very closely and report them ahead of time. However, the turbines also anticipate such dangers using meteorological data and switch themselves off automatically. The aim is to ensure that generating green electricity goes hand in hand with species conservation as far as possible.