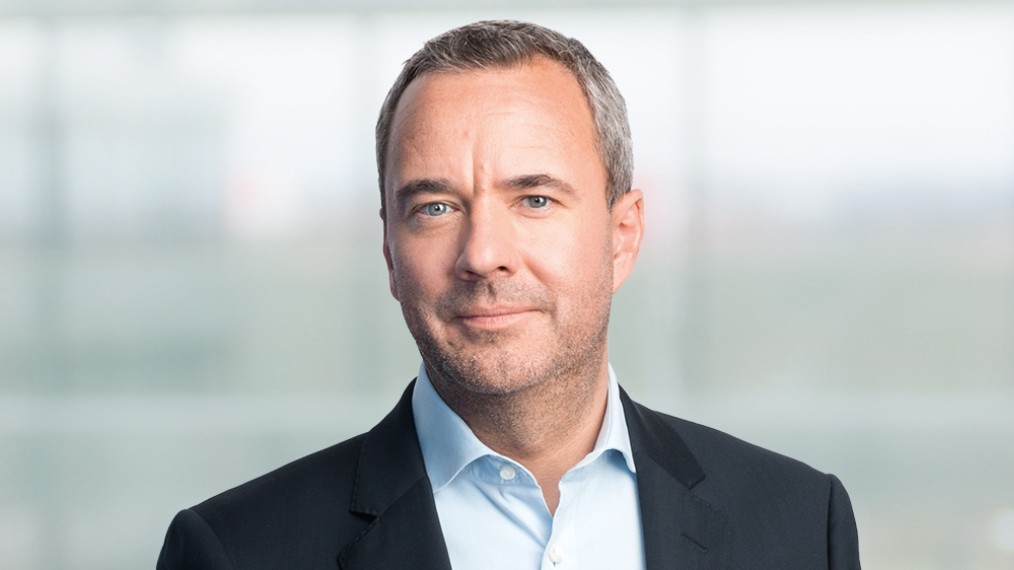 "Our successful 'KuRS' optimisation and investment programme, which is set to expire this year, has laid the foundations for further expanding our strengths to achieve profitable growth. We continued to position ourselves as an extremely reliable partner for our SME clients during the pandemic and are also an innovative and reliable partner for banks. We want to enhance these strengths even further without neglecting our private customers", said Dr. Christopher Lohmann, the member of the Talanx Group's Board of Management responsible for the Retail Germany Division and Talanx's CIO. "We aim to grow our share of the retail business market in Germany by ensuring lean structures and rapid decision-making, and hence make a significant contribution to the Talanx group's earnings."
Future return on equity to match that of Talanx Group
The goal is to lift the division's return on equity from 4.6 percent in 2020 (2019: 5.5 percent) to at least 8 percent above the risk-free interest rate in 2025. This corresponds to the target level for the Talanx Group's return on equity. Both growth and disciplined cost management will play an important role here.
Focusing on the division's strengths: growth in SME business
The profitable growth seen in property insurance for SMEs will be extended further. The division is aiming to lift gross premium income by around 70 percent from its 2020 figure of EUR 450 million in the period up to 2025 to total roughly EUR 800 million. A mix of process optimisation and risk-appropriate underwriting should keep the combined ratio stable at around 95 percent, despite the growth in the SME business. In 2020, the combined ratio in this area was 109 percent; adjusted for the effects of the coronavirus pandemic it would have been approximately 94 percent. Overall, the division aims to become the best-in-class insurer for small and medium-sized firms and self-employed professionals.
HDI's decision that coronavirus losses were covered by business closure insurance was a key signal that it is a reliable partner and strengthened the company's position with small and medium-sized businesses for the long term – approximately EUR 64 million was paid out to settle roughly 2,500 reported claims. This helps to explain why new business with SMEs had already doubled in the first two months of 2021 compared to the previous year.
In addition, the business with private customers is to be expanded under the motto of "simple, fast, attractively priced and sympathetic". In particular, the goal is to stabilise the motor vehicles business and return to profitable growth as from 2023. Digital processes, low costs and first-rate sales and operations, coupled with outstanding claims management, are to help achieve this.
Additional partnerships planned for business with partner banks
The division intends to continue growing its business with partner banks in the coming years. This will be done by strengthening its existing partnerships with banks and acquiring new partners. At present, its bancassurance operations work together with the Deutsche Bank Group, Targobank, HypoVereinsbank and a large number of savings banks in Germany, including 11 of the 15 largest institutions. The plan is to enhance its attractiveness in particular by introducing a new, resilient product offering and by digitalising processes and services in a way that focuses on customers and partners. This means expanding hybrid sales, implementing new standardised online and mobile sales processes, and creating interfaces to modular offerings and services. The goal is to become the best-in-class digital bancassurance company as a result.
Retirement provision: Focus on biometric factors and capital-efficient products
In addition, new business in the retirement provision area will focus even more than before on biometric risks such as occupational disability and term life insurance, and on more capital-efficient products. The first social partner model in Germany that was recently agreed between the Talanx Group and services sector union ver.di serves as a blueprint in this area and will be offered to other enterprises for occupational retirement provision. Sales of new capital-efficient products such as HDI CleverInvest are to be expanded – at present, these products already account for 52 percent of new business. In addition, the division is continuing to protect existing portfolios against interest rate risk – a process that has already been going on for some years – in order to withstand the low interest rate period.
A passion for the Mittelstand
The goal is to significantly increase customer and sales partner satisfaction across all lines. "We intend to do this by convincing our customers and intermediaries that we think and act like middle-market companies", said Lohmann. "We want to demonstrate creative drive, speed and a willingness to take responsibility in our work. This is also in keeping with our Talanx Purpose: 'Together we take care of the unexpected and foster entrepreneurship'." The goal is to become one of the top three insurers for broker satisfaction and SME clients, measured in terms of the Net Promoter Score (NPS). The introduction of a uniform agile partnership model will significantly shorten product development processes, allowing the division to react to market changes more rapidly.
In addition, accelerating digitalisation will make processes and customer and intermediary contact options simpler and more efficient. To do this, the existing digital offerings will be expanded to include additional products, and business processes automated, across the entire division.
The division will present the goals of its new strategic programme in detail on 17 November 2021, as part of the Talanx Group's Capital Markets Day.